AZ Book Tag//Can You Tell I'm a Potterhead?
Hello, hello! Today I'm doing the AZ Book Tag, which I
stole
borrowed politely from
Meredith @ On Stories and Words
, who also loves the Penderwicks! YAY!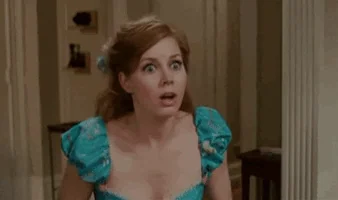 A
uthor You've Read The Most From
Hmm.... L.M. Montgomery, since I've read... I think at least 13 of her books. Or probably Lemony Snicket/Pseudonymous Bosch, because between the two pen names I've read 16.
UPDATE: I realized that I've actually read at least 18 L.M. Montgomerys, so it's her. :)
B
est Sequel Ever
Let me think about this. Probably I'd say
Harry Potter and the Chamber of Secrets
. Oh! Or
The Dream Thieves
. Or
Anne of Avonlea
. Or...
C
urrently Reading
I'm re-reading
Pride and Prejudice
and I'm reading
Heir of Fire
by Sarah J. Mass.
D
rink of Choice While Reading
I don't usually drink while I read, though sometimes I eat. But hot chocolate is always amazing, so I'll go with that.
E
-reader or Physical Book?
I like holding a book in my hands, though I do admire the accessibility and convenience of e-readers.
F
ictional Character You Probably Would Have Dated In High School
Harry Potter. :)
G
lad You Gave This Book A Chance
Definitely
The Raven Boys
by Maggie Stiefvater, which I only read because
Cait
told me to.
H
idden Gem Book
Maybe
Peter and the Starcatchers
? But has everybody read that?! *internal crises*
I
mportant Moment In Your Reading Life
Hmm... I don't really remember my early reading life because I've been reading since age 3. (I know it's absurdly early! Don't feel bad if you learned at age 7! I'm just a weirdo!) But I do think one important step was when I bought
The House at Baker Street
, because that was the first book I really bought for myself...and, of course, when I started checking out books from the YA section of the library.
J
ust Finished
I just finished reading
Condoleeza Rice: My Extraordinary, Ordinary Family and Me.
It was really good! Not for everybody, but really good.
K
ind of Book You Won't Read
Well, I don't like thrillers and horror. *shudders*
L
ongest Book You've Read
I'd like to say something impressive like
Anna Karenina
or
War and Peace
or
Les Mis
, but unfortunately, it seems to be
Harry Potter and the Order of the Pheonix
.
M
ajor book hangover because of...
The Penderwicks in Spring
! I seriously wanted to be a Penderwick. No joke. I wanted so badly to be a Penderwick.
N
umber of Bookcases You Own
Well, they're technically not mine, but they're in my room, so *runs up to my room to go check and also grab a hoodie because I'm cold* two.
O
ne book you have read multiple times
Heh...heh...
The book I've read the most is
Harry Potter and the Sorcerer's Stone
(Harry is popular this post, isn't he?), which I've read 11 times. The rest of the series I've just finished reading for the 10th time. (Yes, I know I have a problem.)
P
referred place to read
I like reading in the corner of my couch, or this brown armchair we have.
Q
uote that inspires you/gives you all the feels from a book you've read
"Broken isn't the same as unfixable." -Iko/Marissa Meyer, from
Winter
R
eading regret
Well...this isn't technically a reading regret, but in second grade I traded in
Caddie Woodlawn
at a book swap. I hadn't read it at the time, so I didn't know what I was missing. :)
S
eries you started and need to finish(all books are out in series)
I need to finish the
Tuesdays in the Castle
series. I've only read up to
Wednesdays
.
T
hree of your all-time favorite books
1.
I Capture the Castle
by Dodie Smith
2.
The Raven Boys
by Maggie Stiefvater
3.
Harry Potter and the Sorcerer's Stone
by J.K. Rowling, because it feels like coming home.
U
napologetic fangirl for...
Maybe you couldn't tell, but HARRY POTTER.
V
ery excited for this release more than all the others
The fifth Penderwick book! Which I just found out about!
W
orst bookish habit
Reading library books while eating.... sorry.
X
marks the spot: start at the top of your shelf and pick the 27th book
So... my shelves are two or three rows deep, so do I start at the back? *shrugs*
The Princess Tales, Volume 2
, by Gail Carson Levine, because my top left shelf is where I keep my nostalgia.
Y
our latest book purchase
That would be
A Brief History of Montmaray
. I recommend.
ZZZ-snatcher (last book that kept you up WAY late)
Probably
A Brief History of Montmaray
again. I read it on vacation and stayed up until 10 or 11 reading.
So that's it! If you want the tag, take it! What have you guys been reading? Did you ever want to be a Penderwick? Tell me in the comments!